Building dreams for the future
Fun & Creativity For Learning & Growing
Preschool & daycare Serving Armona, CA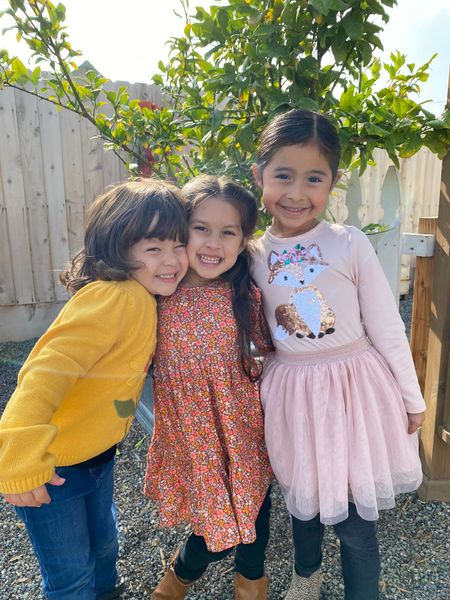 A School Community With A Family Feel
Everyone is family at Building Bridges, and it's not just talk! You'll see our Director answering the door for you every day, and teachers know everyone's names. We care for your children, and for you, like you're our own.
Parent Support Offers You Peace Of Mind
Modern working parents face unique challenges. You'll find flexible scheduling to support your care needs, and friendly teachers who work to support your family's goals. From communication to potty training, we have your back each and every day.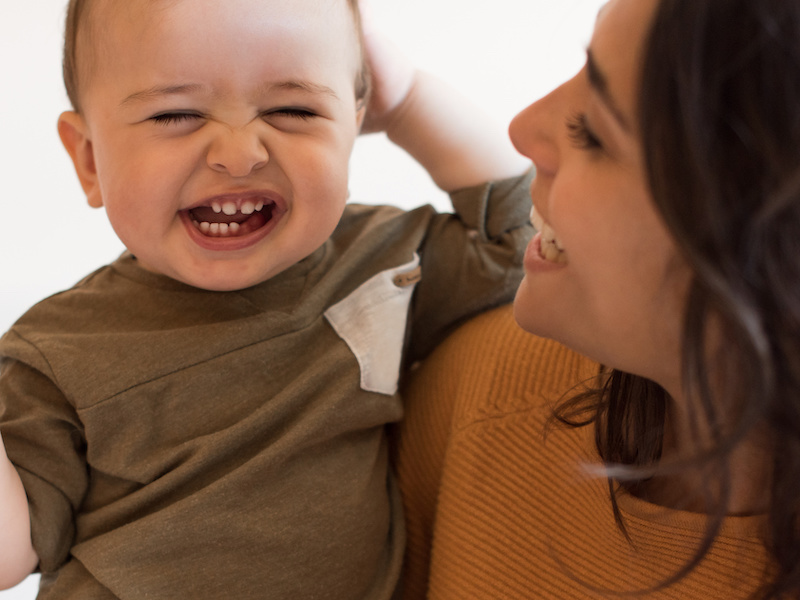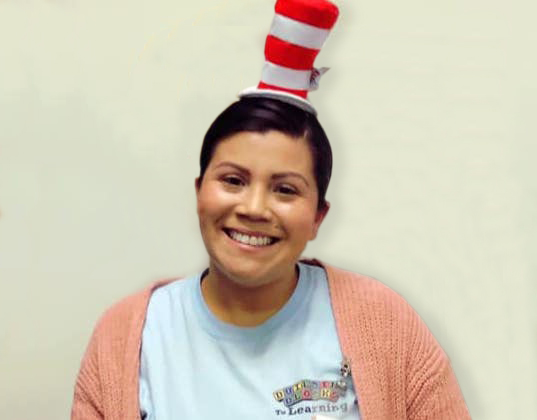 Capable, Caring Teachers Foster A Love Of Learning
Your child's teachers love teaching and helping children thrive. Many hold additional degrees and certifications, including an Associate in Arts degrees, Nutrition Services Division Certificates, and Child Development Associate® credentials. Your child benefits greatly from their teacher's education and experience.
Practical Life Skills Get Them Ready For The Future
Your child learns to take care of themselves and others through cooperative chores and self-care skills. Teachers set class tasks daily, and opportunities abound to work on personal care tasks like brushing teeth, washing hands, and getting dressed.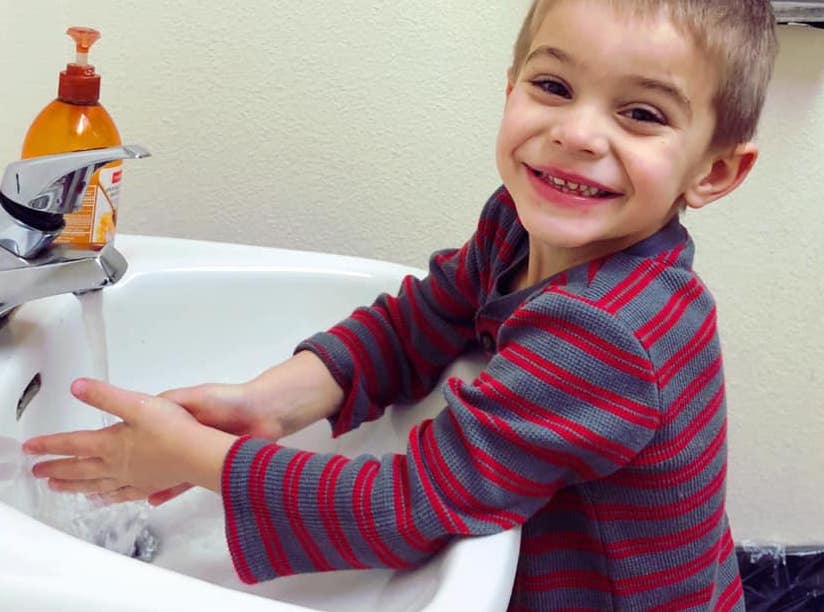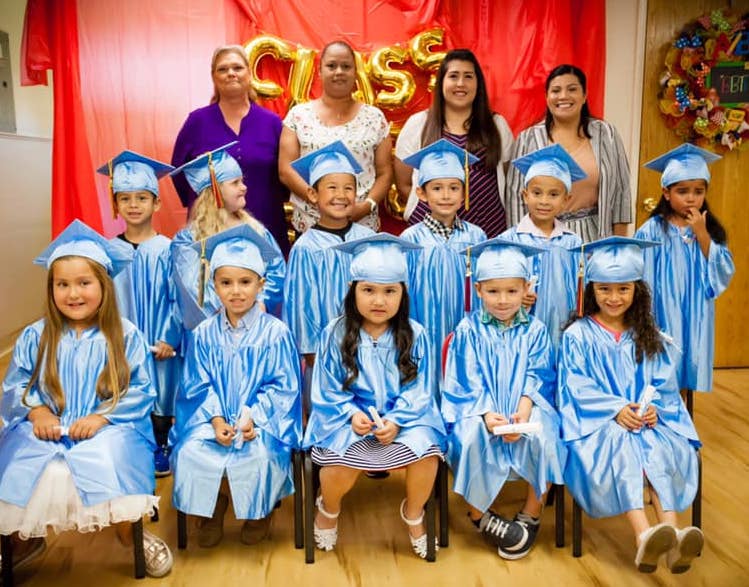 Kindergarten Readiness Gives Everyone A Bright School Start
Holding a pencil, using scissors, sitting for circle time, and playing well among friends are school essentials. Teachers use age-appropriate activities to guide children in skill development, but your kiddo never knows because they're busy just having fun!
Varied Enrichments Add Spice To Every Day
Your child gets weekly enrichment opportunities thanks to specialty classes like cooking, gardening, and dance. Dance is a particular favorite: children learn ballet, tap, and hip-hop, and have fun moving to the music, learning new skills, and being with friends!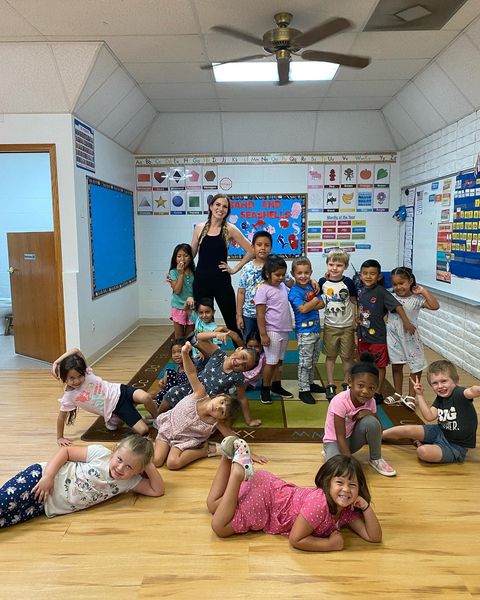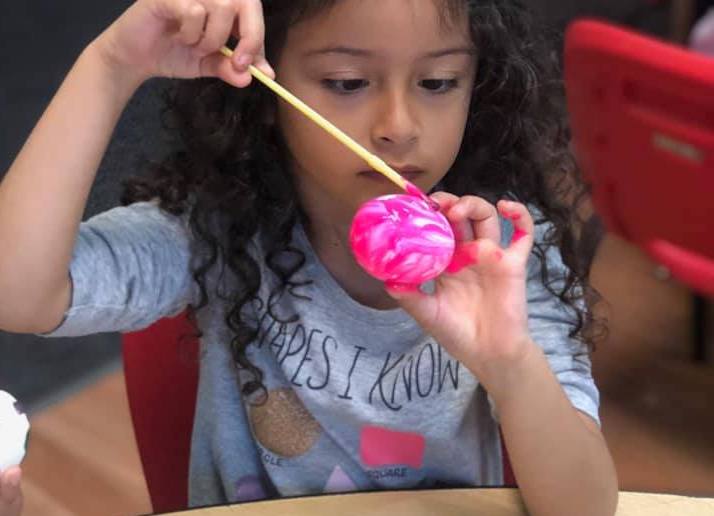 Play-Based Learning Fosters Creativity
A play-based curriculum guides your child through enriching activities every day.  Activities are teacher-initiated, but your child then takes the lead and explores their creativity. Art, math, reading, writing, science, and more are a part of your child's day-to-day learning experience.
Outdoor Play Every Day Puts Happy Smiles On Little Faces
A large playground with high fences boasts gardens, bikes, trikes, toys, and tons to explore. Your child gets lots of time for free outdoor play and daily exercise, which develops gross motor skills as well as encourages cooperation and turn-taking.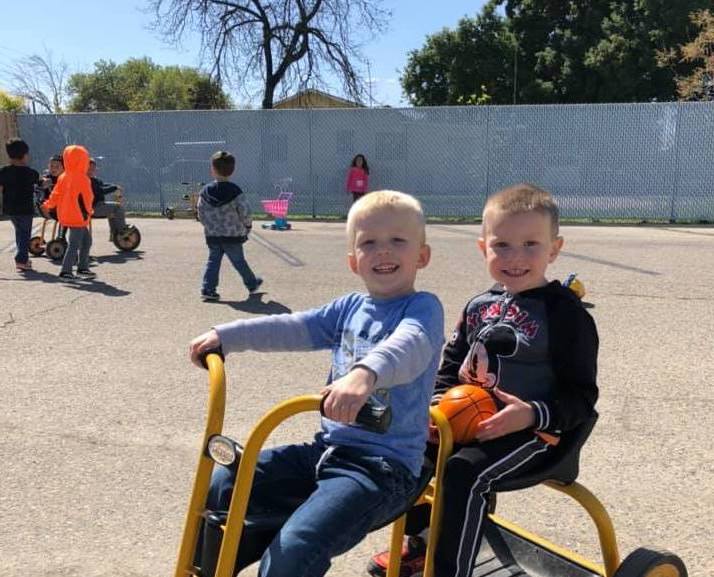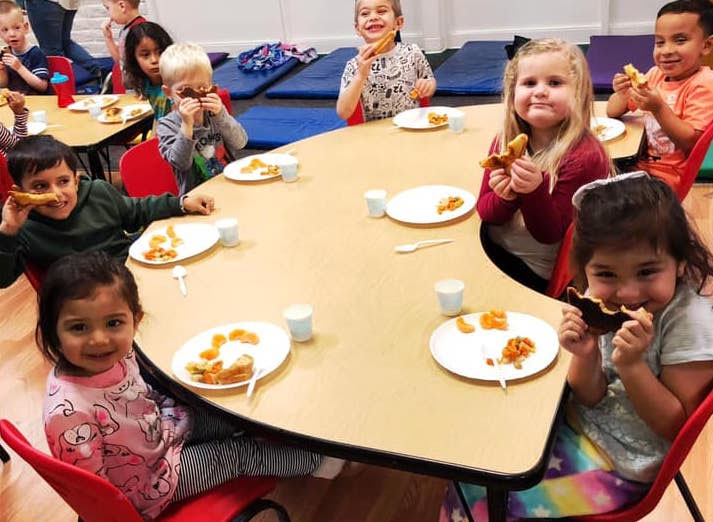 Home-Cooked Meals Fuel Busy Brains & Bodies
An onsite chef delivers fresh, home-cooked meals and snacks every day. Your child eats a balanced diet, and the meal plan ensures they are getting the very best nutrition. The kitchen is nut-free and caters to food sensitivities and allergies. 
Clean, Safe, & Secure Is Our Promise To You
Our teachers are watchful, responsible, and reliable. They keep classrooms cleaned and sanitized, and always keep an eye out to make sure every child is safe. They are a trusted backup to existing safety and security measures.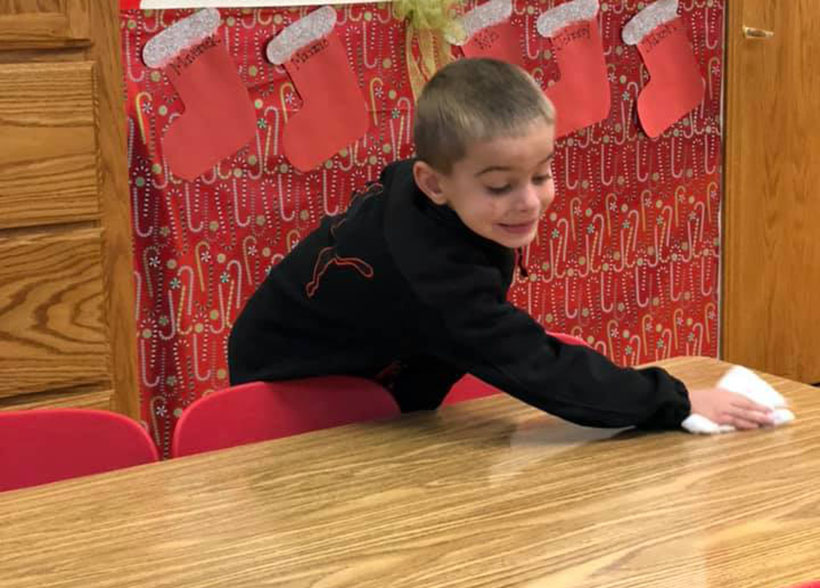 Yes, We Offer Tuition Support Options
Hear What Parents Have To Say...
Kaitlyn T.
"Highly recommend to anyone"
Loved the staff, my son loved coming to school everyday! Really wish we didn't have to switch our son to a different school because Building Block is excellent! My son was only there a month but his speech came along so much in the month he was there. Highly recommend to anyone in the area
Mary F.
"The staff are great with the kids!"
The staff are great with the kids! Bilingual teachers which is great for my Brayden since Nana talks to him also in Spanish.
Joanne Tiffany C.
"The environment is amazing"
Great daycare/preschool. Staff is always friendly. The environment is amazing and definitely gets the children stimulated. My son has been going to this school and loves it. He doesn't want to leave at the end of the day!