Setting the stage for positive habits and an enriching learning journey
Allowing your toddler to develop new skills through fun, age-appropriate activities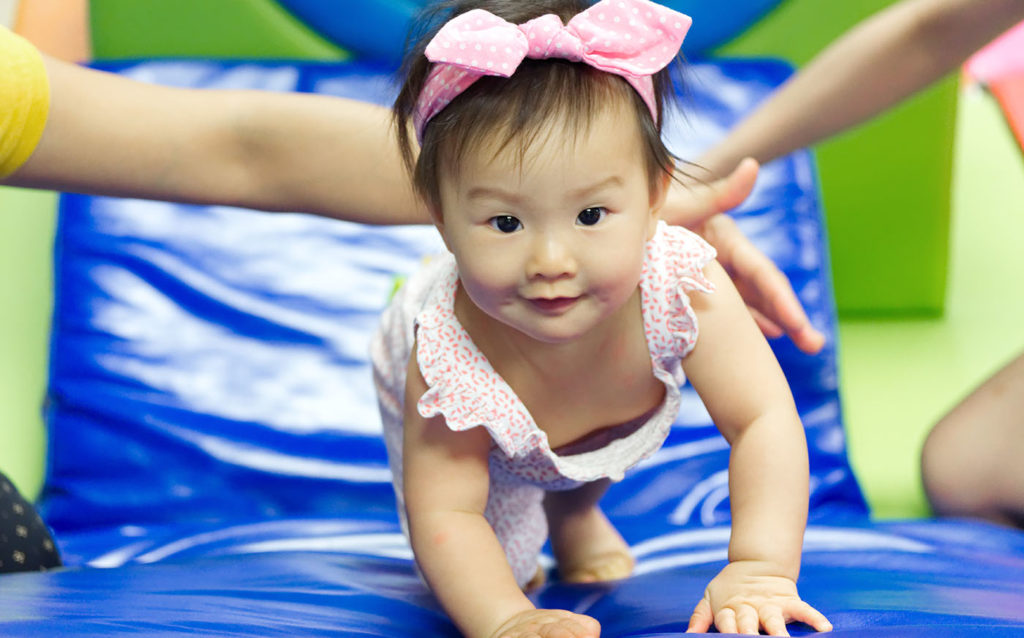 Setting the stage for positive habits and an enriching learning journey
Allowing your toddler to develop new skills through fun, age-appropriate activities
toddlers | 2-3 years | Serving Armona, CA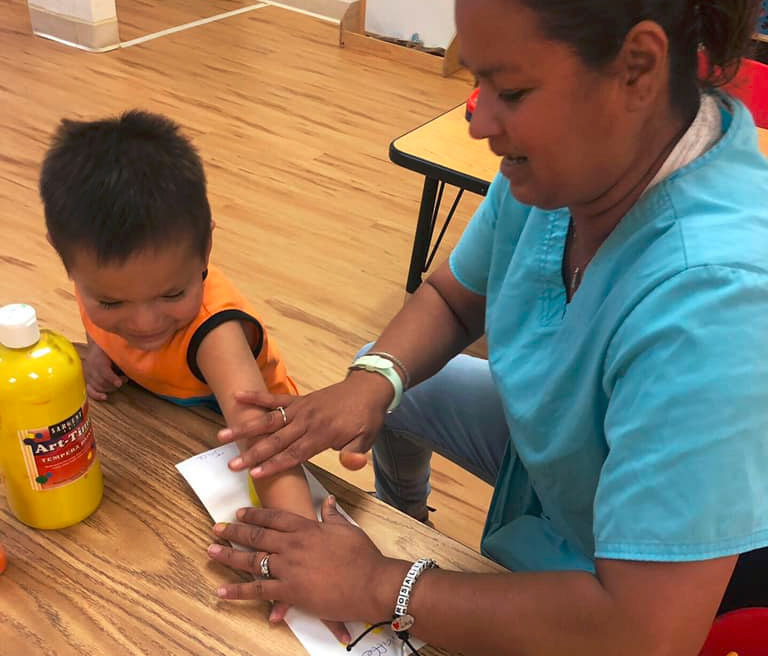 Caring, Qualified Teachers Provide Plenty of Love and Attention
Highly-trained teachers are always nearby to give your little one as many cuddles as they receive at home. A small center allows for a family-feel and means that your toddler receives plenty of one-on-one attention to support their learning and growth. A caring environment allows toddlers to feel comfortable, at ease and able to express themselves without judgement.
Social-Emotional Development Builds A Strong Foundation of Manners
Manners and mindfulness come first! A team of caretakers set a positive socio-emotional foundation for your toddler by reminding them to say "please" and "thank you" and teaching them the basics of how to interact with others politely. They learn how to share, care for their peers, take turns, ask for permission and apologize if needed. These skills set them up with the discipline needed for future interpersonal interaction as they grow up.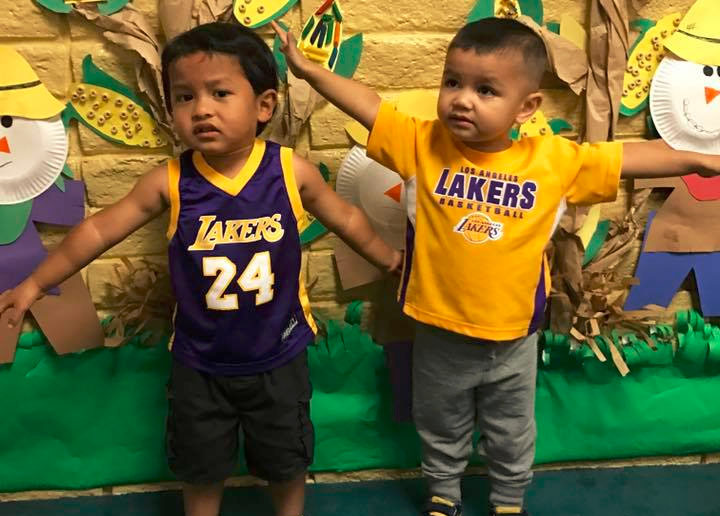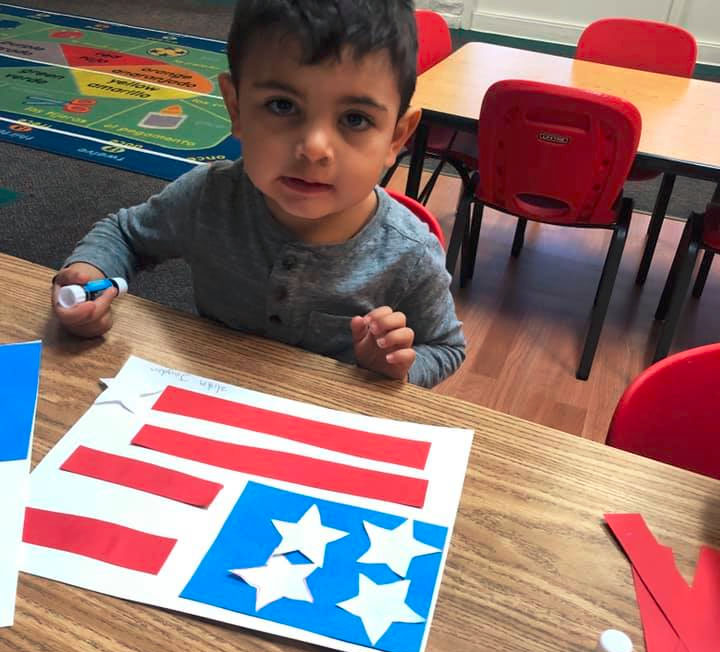 Enriching And Expressive Activities At No Extra Cost
Teachers show your toddler how to express their artistic side through fun dance lessons, sing alongs, painting sessions and more! The program of enrichment activities allows children to use the magic of music, movement and art to let out their emotions and identify their areas of creative interest.
Children Learn Through Discovery With Play-Based Curriculum
What better way to learn about the world than by playing games and letting your imagination run wild? A tailored curriculum allows your toddler to discover their environment and become comfortable with new skills by engaging in a series of fun, age-appropriate activities designed to help them absorb as much knowledge as possible.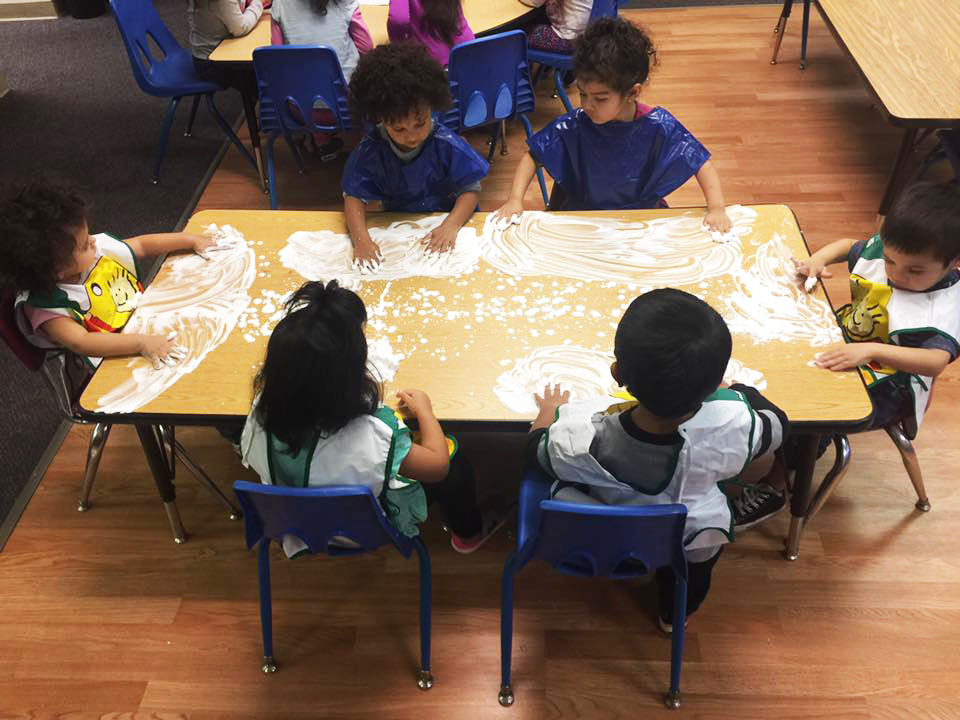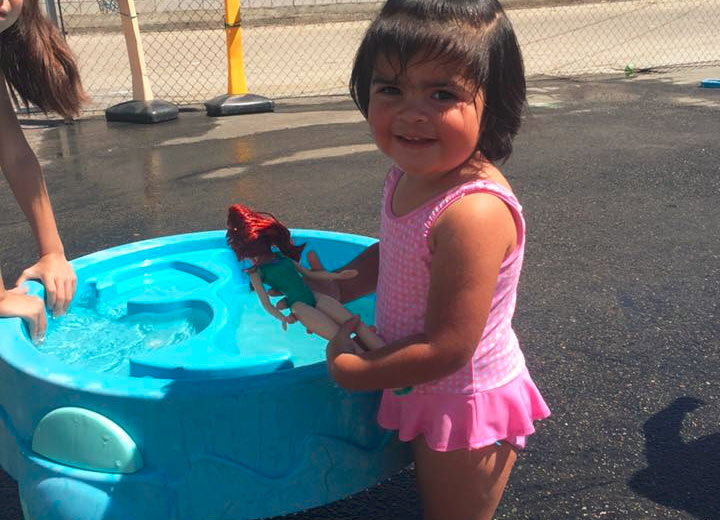 Plenty of Outdoor Play, Games and Exercise
Your little one has endless opportunities to run, jump, climb and play throughout the day thanks to our spacious outdoor recreation areas and a roster of fun-filled, high energy games. Teachers place a strong emphasis on physical development by refining your children's gross and fine motor skills via each of the outdoor activities we offer. You can be sure that they'll come home happy and tired after expending all of their excess energy with us!
Self Care Practice Introduces Children To The Basics
Hygiene and self care start at a young age at BBTLC. Throughout their time with us, your toddler learns how to wash their hands, use napkins, brush their teeth and comb their hair. They also become familiar with doing basic chores such as cleaning up their play areas and putting away items they've used. These practical life skills will promote a sense of responsibility in your child and help them become aware of their own actions.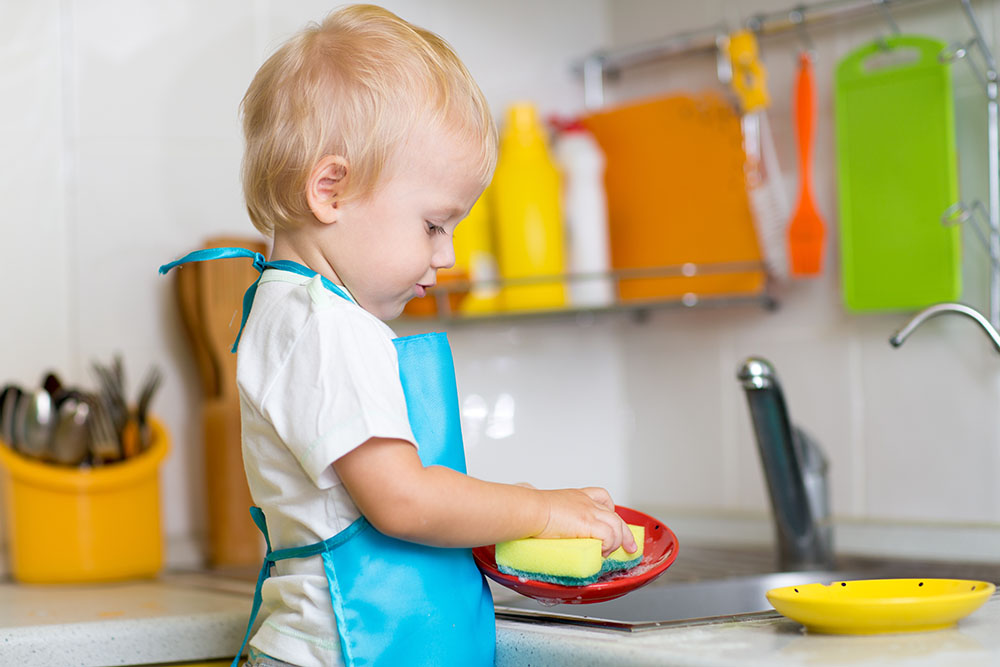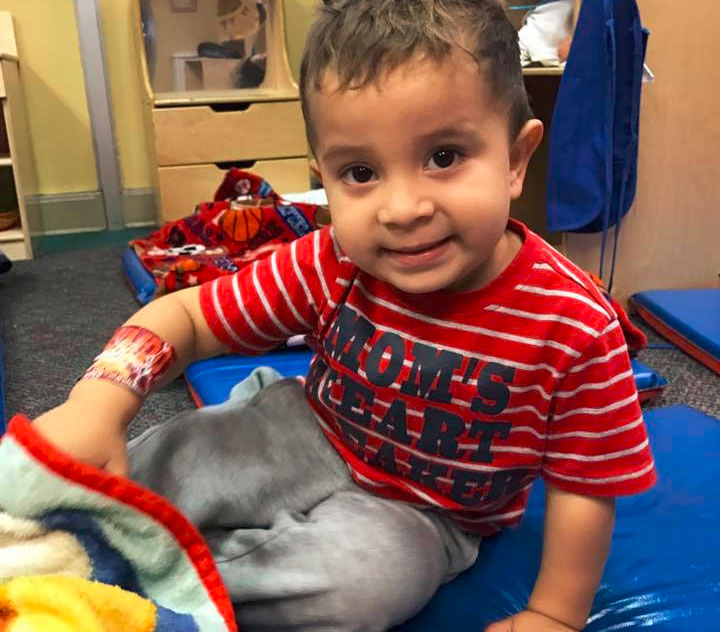 Parental Support Compliments Your Busy Schedule
The center recognizes that parents often require assistance outside of traditional daycare hours, so we offer flexible scheduling to help fill in the gaps. You also receive regular communication about your toddler's development so that you're aware of their progress and of what they've learned throughout the day. Above all, teachers are always open to tailoring our program to align with your family goals and ensure that the values we are instilling in your toddler represent your own.
An Emphasis on Kindergarten Readiness Prepares Your Child
While it might still seem far away, kindergarten is approaching quicker than you may think! To ease the transition when the time comes, teachers equip your toddler with skills such as holding a pencil, sitting down to pay attention, identifying letters and numbers and becoming familiar with shapes and sizes. We make use of each learning opportunity in the classroom to offer unique educational activities that will increase your little one's chances for academic success.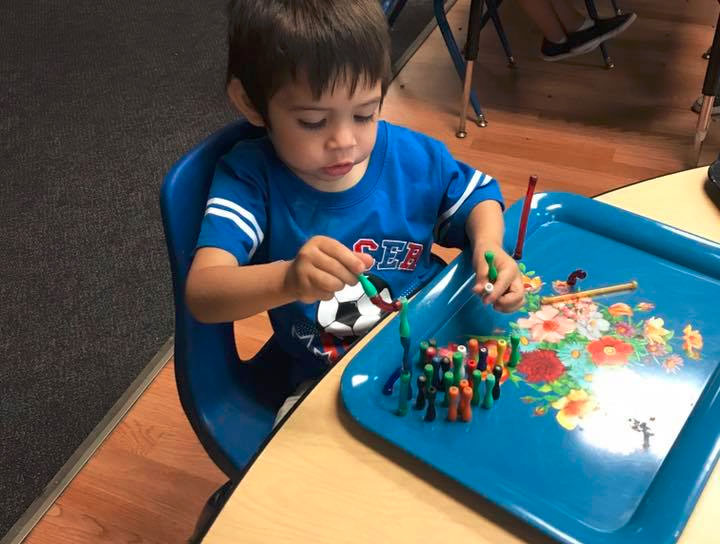 Hear What Parents Have To Say...
Kaitlyn T.
"Highly recommend to anyone"
Loved the staff, my son loved coming to school everyday! Really wish we didn't have to switch our son to a different school because Building Block is excellent! My son was only there a month but his speech came along so much in the month he was there. Highly recommend to anyone in the area
Mary F.
"The staff are great with the kids!"
The staff are great with the kids! Bilingual teachers which is great for my Brayden since Nana talks to him also in Spanish.
Joanne Tiffany C.
"The environment is amazing"
Great daycare/preschool. Staff is always friendly. The environment is amazing and definitely gets the children stimulated. My son has been going to this school and loves it. He doesn't want to leave at the end of the day!
Continue The
Magic
& Tour Our Preschool!